PhotoTalk 2020/19
As a photographer who has a penchant for the seawalls, most of my seascapes and seawall images tend to be at low-tide. I somehow prefer low-tide… I will admit that one aspect might be the lack of salt-water spray on the camera, but that's not the main reason. I do admire images taken at high tide, especially when they are done right, and by right, I mean that they have an impact.
Two "over-topping" images immediately came to mind when I was thinking of this post, and I decided to use both. As photographers, I have long admired the amazing nature photography of Bobby Fernandes (Robert J. Fernandes), and I've always marvelled at the technical skill in Dwayne Hackett's studio work, so its no surprise that they both produced the images shown here.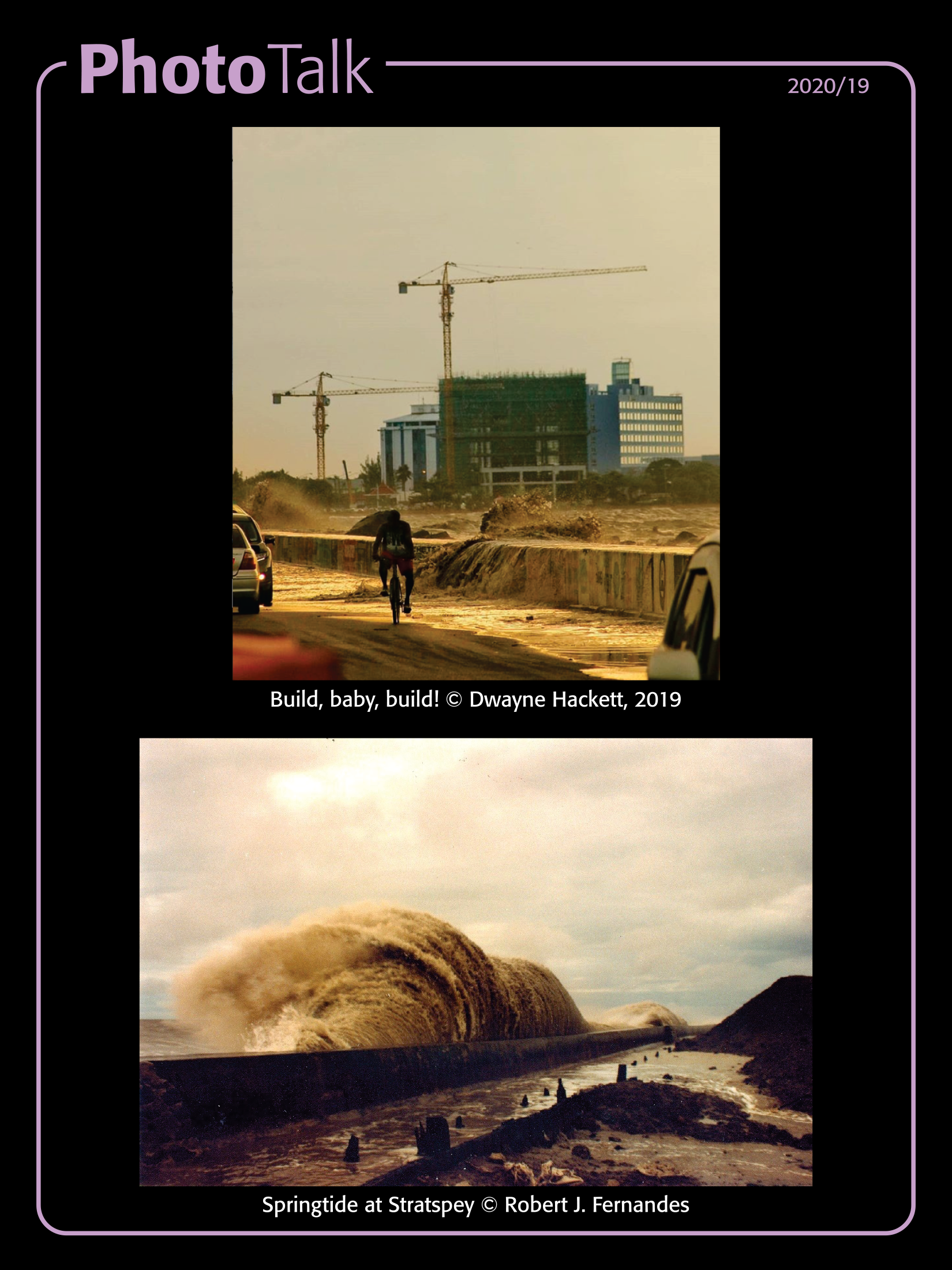 On the coastland, we live below sea-level, and all that protects us are our natural and man-made sea-defences. It is our responsibility to maintain these defences, but to also acknowledge that as humans, we are contributing to climate change and the rise of sea-levels, and we, especially in Guyana, are dumping garbage that clogs our drainage, and prevents proper drainage; much of that garbage is thrown back at us by the sea.
Of great interest, although its video and not photography, is Alex Arjoon's Coastland documentary, you should check that out!
As photographers, are we also responsible for the recording and documenting not only the ravages of the sea, but also the efforts of the builders of our defences? The keepers of our dams and kokers? Let's Talk!
#PhotoTalk
---
You can also see more of Dwayne's work on his website, and on Instagram.
Original comments and discussion can be seen on the Guyana Photographers'Facebook Group post.