PhotoTalk 2020/14
As someone who sees color as the third foundational element (light, shadow,+ color) of photographs. I've long studied and emulated the work of Alex Webb. Growing up in Guyana, the color was everywhere for me. From the vivid scenes at Big Market to all the colors of Pagwah, Easter, and Christmas. I can't help but be drawn to color.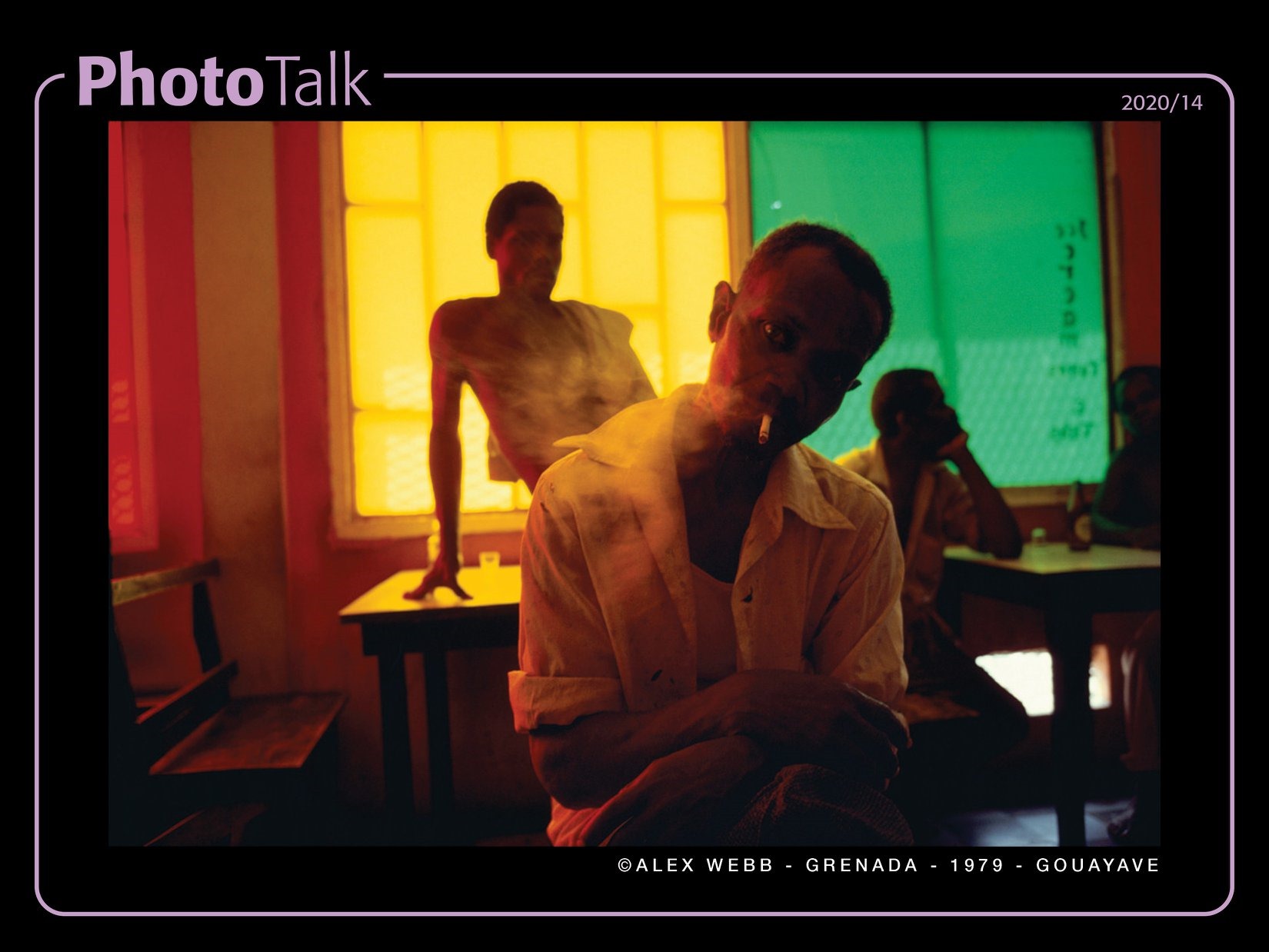 This particular photograph, like much of Webb's work in the Caribbean and Mexico, uses color, light a bit of his signature layering to give the photograph, what I think is a strong sense of place.
Here's an excerpt from an interview where he discusses his use of color.
"What I also realized, and this took place over a period of a few years. As I did that (and I was working then in black and white) I realized that something was missing. That the intense, searing light that exists in the tropics. And the kind of brilliant colors that exist in a Haiti or a Mexico. I wasn't capturing those in black and white. I wasn't dealing with, at some level, the sensuality of some of these cultures. So I began photographing in color in 78 and 79 as a response to that. And basically have been working in color ever since. I mean, initially it was a response to working in certain kinds of places where there is vibrant color. Now I sort of work in color everywhere."'
The full interview can be found here:
http://www.streetshootr.com/video-alex-webb-on-inspiration-and-the-photographic-process/
How do you use color in your photo recipe when you're making photographs? Guyana has so much fantastic color and harsh light, that when I look at Webb's works, I can; 't help to think of home. a
This book remains one of my top 10 photo books to date:
https://aperture.org/shop/alex-webb-and-rebecca-norris-webb-on-street-photography-and-the-poetic-image-books/
And The suffering of light is another classic that's in my top 10:
https://aperture.org/shop/the-suffering-of-light-3217
Thanks for joining in the conversation,
Kirth Bobb
---
Kirth originally published this to the Guyana Photographers' Facebook Group on April 30th, 2020. To see the original comments and discussion please check that post.
---