For the third weekend of our Tenth Anniversary Photowalks, there were six planned photowalks, each one had varied participation numbers and equally varied submissions.
This third and final volume contains images submitted by the participating photographers, from the following photowalks held on the weekend of July 4th – 6th, 2020: Bourda Market Walk led by Fidal Bassier, Avenue Walk led by Darrell Carpenay, Hope Koker Walk led by Tana Yussuff, Cummings Lodge / Industry Village Walk led by Michael C. Lam, Drive to Linden led by Dione Vanderhyden, and the Unity Walk led by Michael C. Lam.
We thank all the participating photographers, and we thank all our members and supporters who have made this ten years possible and who have made these Tenth Anniversary magazines possible.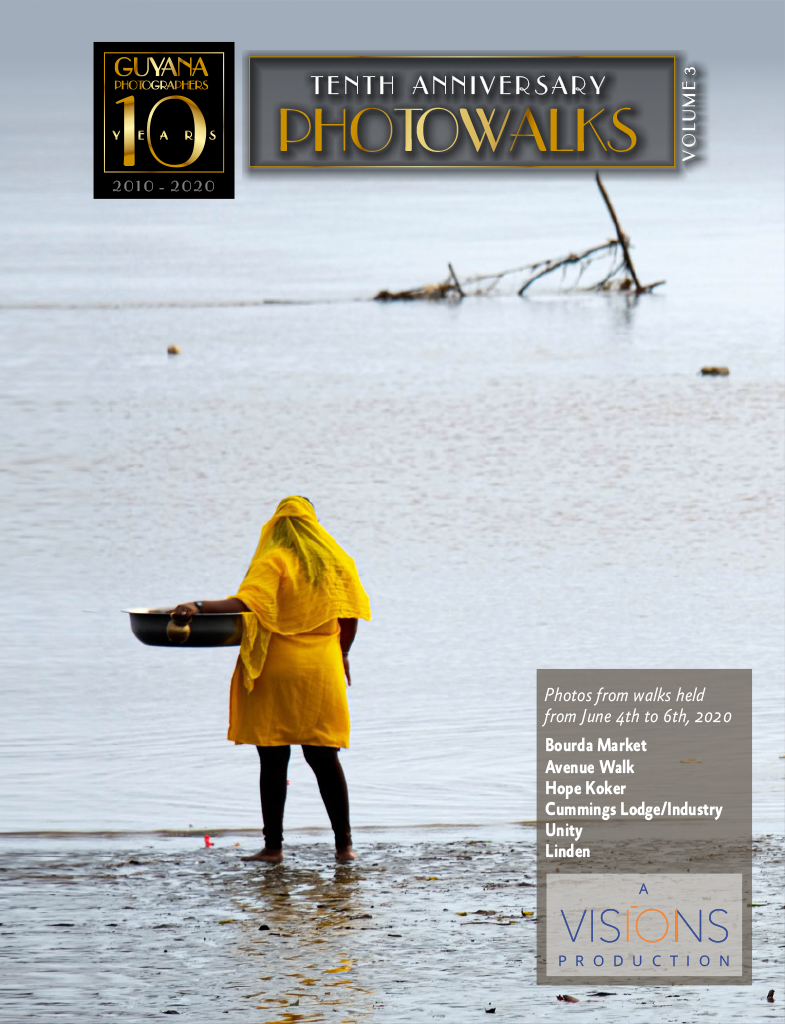 This volume, and the previous two volumes as well, can be previewed and purchased on Blurb here.
You can also view the full volume on ISSUU here.
Also, here are the links to other publications that were produced in observance of the 10th Anniversary of the Guyana Photographers' Facebook Group:
---