An adventure that started off as a disaster ended with natures astonishing beauty. Every adventure has its share of ups and downs but for Marceano and his brothers it captured something that he considers to be some of the most specular images of his career thus far.
---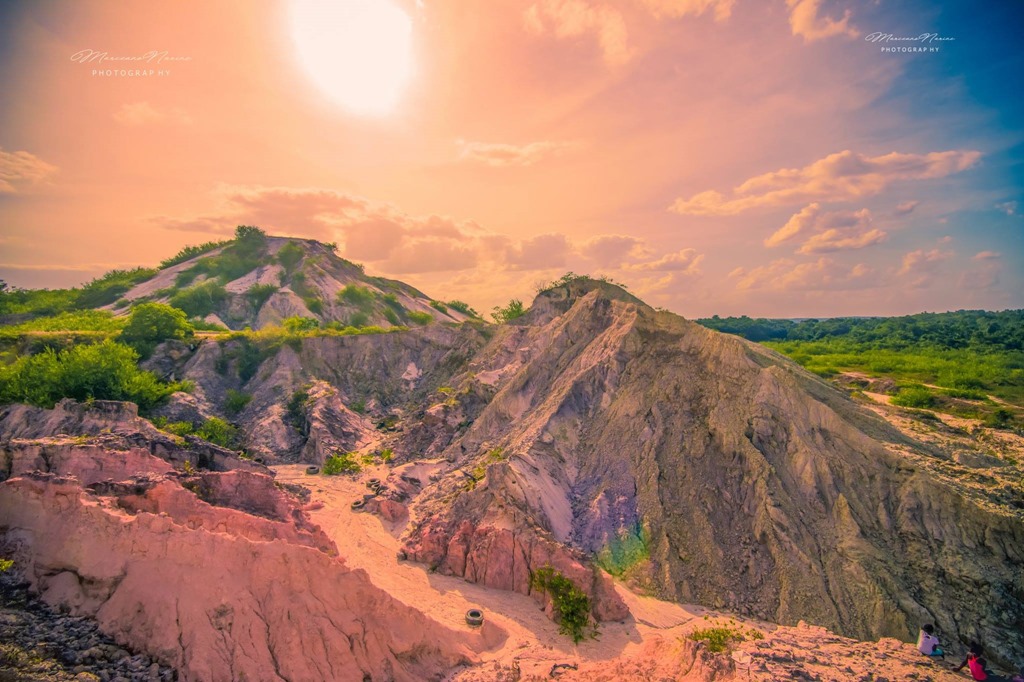 ---
Day One of his adventure was a very rainy one with continuous rains into day two however, the skies cleared up in the wee hours of the dawn of dust (1:30 am), so they still ventured out to see what the new day would bring. Marceano expressed that bad luck was definitely by their side since the moon was still doing its job and only a few stars were out too. Day three was better for them as the sun came out however, they didn't have any fun. It was then that they decided to give up on their photo aspirations, some luck eventually came their way, it wasn't the bad kind however. It was on the evening of day four, as they packed up their bags to head back to Georgetown, that Marceano noticed how stunning the sky looked. "The Linden night sky is the closet you'll ever come to touching the stars well that's if you can't travel to the Rupununi" Marceano said. They immediately grabbed their touch lights and camping gears and headed out to the big blue lake. Marceano explained that for some strange reason his cousin decided to walk with flares to play war break and it was then that Marceano decided to leave his camera on a long exposure sitting on the tripod and as they were running around making fools of themselves that the camera captured something awesome. As the guys looked at it in amazement all that need for that perfect image was for it to be refined collectively. The image that was captured was indeed a group effort to make two (2) mountains meet.
---
Great things are done when Men and Mountains reach- William Blake.
Linden, Guyana.  April 03, 2018, 3:40 am
---
The first peak of the sun…
"Peak sun-hours" are not the same as "hours of sunlight." Sunrise to sunset represents hours of sunlight. But peak sun-hours describe how much solar energy is available during a day. Marceano said this image truly reminded him of the complexities of photography.
The photograph was truly a stroke of luck and it clearly explains how amazingly beautiful nature is.
---
A scenic image of the stars.
The stars are the most widely recognized astronomical objects, and represent the most fundamental building blocks of galaxies. This image displays the night light and the outrageously beautiful stars.
All images copyright to Marceano Narine, and are not to be used without prior permission from the photographer.
---
Marceano Narine was a staff photographer at a daily news entity for 3 years and is presently a self-employed photographer starting a portfolio for himself. As you can see from his online portfolio, with a wide variety of nature photography, sports, fashion, portraits, time lapse, black and white, weddings, UV photography and even advertising photography. The beauty of this photographer is that his focus isn't limited on a specific audience, he also does birthday photography and is very fond of kids.
Marceano believes that his uniqueness and his ideas make him somewhat different from other professional photographers. His portfolio can be viewed on Facebook and Instagram page as Marceano Narine Photography and can be contacted through these pages.
---