A key activity for the tenth anniversary of the Guyana Photographers' Facebook Group was the organization and execution of three sets of photowalks, on three different weekends, leading up to July 25, 2020. These walks were spearheaded by Michael C. Lam, who was assisted by Darrell Carpenay, Brian Gomes, Tana Yussuff, Fidal Bassier, and Dionne Vanderhyden.
Tenth Anniversary Photowalks, Volume 1 features the images from the first weekend. On June 6 and 7, 2020, there were four photowalks: (1) Hear of GT Walk with Darrell Carpenay, (2) Lusignan – Annandale Seawall Walk with Michael C. Lam, (3) Vreed-en-Hoop Walk with Tana Yussuff, and (4) Cuffy Monument Walk with Brian Gomes.
It must be noted that all the participants on these walks adhered strictly to national and international guidelines and safety measures regarding COVID-19.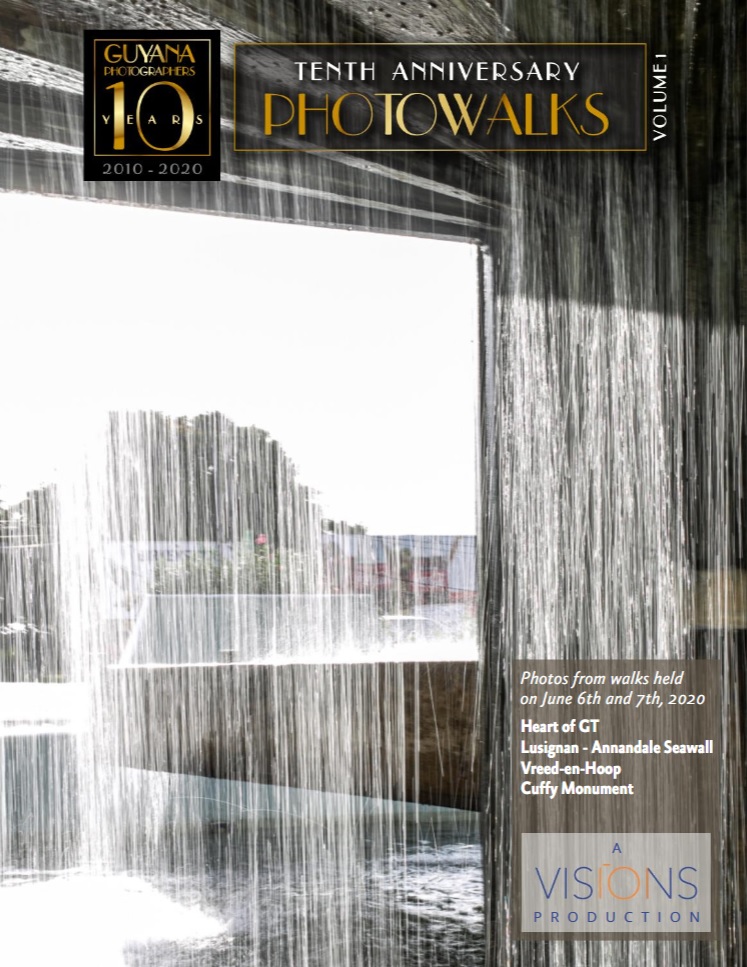 Our sincerest thank you to all the photographers who participated and for the support of our community.
Link to other publications that were produced in observance of the 10th Anniversary of the Guyana Photographers' Facebook Group:
Click on the cover image above to be taken to the Blurb site where you may purchase the first volume, or click here to view it on ISSUU.
---